Welcome back for another WBW!
For the next few weeks our questions will be Christmas themed
& I think it's a great way for us to inject some Christmas spirit into our marriages!
Just a remind on the rules:
1. Be followers of both Allie and I's blogs!
2. Grab the button and link up!
3. Visit at least one other post!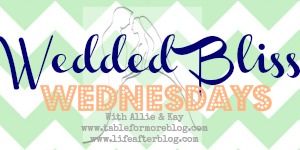 If money were not an issue, what would you buy for husband for Christmas this year?
Hmm... this is a tough one! There are a lot of "obvious" answers to this question. A house, a brand new SUV.. BUT I am thinking a bit "outside of the box". My husband has been talking about this place in Norway that he saw a picture of on the internet nonstop for almost an entire year. It's a really remote string of islands that I'm pretty sure is cold all year long...
The Lofoten Islands in Norway.
Gorgeous right?!
Well, if money were not an issue I would LOVE to surprise my husband with a trip to those beautiful mountains.
He would never expect it, be SO excited, and it would be an excuse for the two of us to go away together and explore a new place!
I know he would love it :)
Sighh... maybe someday!
Next Week's Question:
What is a holiday tradition that you and your husband do or plan to do each year? If you don't have any, what is an idea you could try out this year?!