Dear Heat,

HOLY MOLY! 100 degrees is HOT. I mean, I love summer and I love warm weather, but this is a little out of control. I normally find it pointless to complain about weather because there is nothing you can do about it... buuuuuut it's kind of ruining my lake weekend.
Dear Lake House,

Not having air conditioning is no longer acceptable. We had to retreat back to Grand Rapids for relief!
Dear Bubba,

Thank you for loving to swim. That is all.
Dear John,

1) I am really excited to see you tomorrow! 2) I am REALLLLLLLY excited for our "belated honeymoon". A WHOLE WEEK in Seattle/San Juan Islands is going to be amazing! I cannot to go to the city where you were born, and one where I have never been! One month :)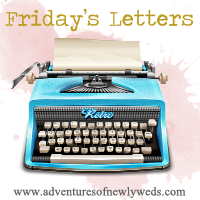 Have a fantastic weekend everyone!