As promised, I am here linking up with Jenna & Ashley for my very first vlog!
The deal was that I had to share my two most favorite beauty products. AH!
A few sidenotes:
-

I only did two takes (this being the second) because I really wanted to sound like ME and not scripted
-I realized that when I say "for" it sounds like "fur" and this deeply saddens me... I honestly thought my MI accent wasn't that bad... it is.
So... without further delay... my vlog
I hope you enjoyed it... .
If this gets positive feedback it might become a regular occurrence (oh dear...)!
I am also participating in Hollie's Follow Friday linkup, so if you are visiting from there, hello! welcome!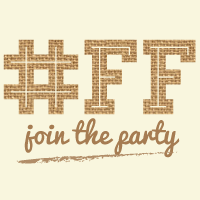 Oh yes, quite the eventful Friday here on "Life After..." Never a dull moment folks!
Happy Weekend!!!