Switching it up this Friday and linking up with the Bargain Blonde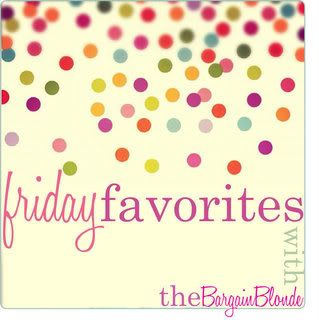 This is a really random list of favorite things... but here it goes!
Unfortunately the fact that I NEVER dealt with acne EVER throughout adolescence is coming back to bite me. Call it acne karma but my post-baby skin hates me. I love that this little Neutrogena Wave was only $10 and it makes washing my face a little bit more.. "fun" - lets hope it works!
We tried these out last weekend! Over ice they are super refreshing and a little less sour than a traditional margarita. They don't beat my favorite- Tequila, club soda, lime- but they definitely get the job done. I mean, they are 8% alcohol after all! This lightweight only needs two to feel a little beyond tipsy!
It was so fun to just be able to put Jack's high chair on the dock and let him enjoy the fresh air while we laid out. Ahhh, I love the lake house! Not to mention that adorable vacuum waiting patiently for treats...
This weekend we are actually STAYING HOME! I know, I know, crazy right?! We look forward to doing some gardening, maybe going to the pool, a trip to Crate & Barrel, and LOTS of relaxing. I hope everyone has a FANTASTIC weekend... happy Friday :)