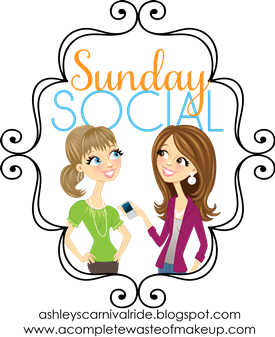 Doing a rare Sunday post in order to link up with Neely & Ashley!
I love this idea and think it's a great way to get to know new blogs :)
If you are visiting from the link up, welcome!
questions:
How did you come up with your blog name?
My husband actually came up with it! I wanted a title to reflect our stage of life and what I was writing about. Life after... college, wedding, & a baby! Shortened down to just "Life After..." I really felt like it was a title that would grow with us as a family!
What is your favorite thing about blogging?
I am awful at scrapbooking... as in, I do not have the attention span to sit down and actually do it. Blogging is a great way to document life right now! I love that I can make this space into a book each year for our family to enjoy forever :) I wrote a whole post about this here.
What is one thing you have discovered because of blogging and now cant live without?
BLOGS! I read blog daily now. I cannot believe this wasn't a part of my life before.
Facebook or Twitter? and why?
Twitter. I am honestly thinking about deleting my Facebook... just don't see the point to it when I have a blog!
If one celeb read your blog who would you want it to be?
Either Beyonce, just because I love her something fierce. Or Bethenny, because like every other woman in American, I think we would be best friends.
What is something you want people to know about your blog?
While I post A LOT of pictures of my little man, it really is so much more than just a "mommy blog". I am in a place where I fit into a lot of different categories right now now - "post grad", "newlywed", "Stay-at-home-mom", "soon to be grad student" - I live my life by the "fake it till you make it" motto and so far so good!