Back again :) I LOVE this Link Up!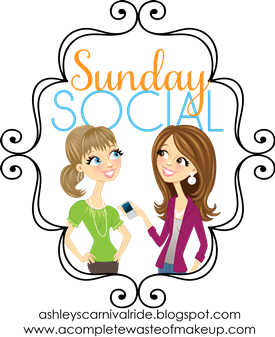 What is your all-time favorite song?
Probably not a popular choice due to the singer but I LOVE With You by Chris Brown. No matter how many times I hear that song it will never get old!
I also will never EVER get sick of Make You Feel My Love by Adele. Most romantic song EVER!
What is your favorite singer/band?
My favorite band by far is Radiohead. I saw them at Lollapalooza in 2008 and it was incredible.
But my true love. My EPIC girl crush. My musical idol... Beyonce. Love this girl. LOVE love. It is on my bucket list to see her in concert. I love almost everything she does. My current favorite? 1+1
What is your theme song/song that describes your life?
Oh man, I have NO IDEA. Too bad I'm not like my sister Megan.. she has this one ALL figured out..
I'll spare her the embarrassment and skip sharing THAT story ;)
::EDIT:: I thought of a song that is a good one for me. This song is classic, makes me think of my husband and I every time I hear it.. and puts butterflies in my stomach :)
What songs put you in a good mood?
I really LOVE every kind of music (except maybe Fall Out Boy emo stuff...) but the first song that comes to mind is Dynamite by Taio Cruz - It sends me STRAIGHT back to senior year of college :)
What is your favorite road-trip music?
What is a road-trip without some "old school" Kelly Clarkson?!
What song are you embarrassed to admit you love?
I always feel embarrassed to admit that I still like a lot of the music that Chris Brown does... he is a total douche lord, but a talented one.
Also, I used to nanny, and summer of 2008 the girls I watched were OBSESSED with Miley Cyrus... I was definitely jamming to her stuff OUTSIDE of work - whoops! But seriously, If We Were a Movie is a total masterpiece...