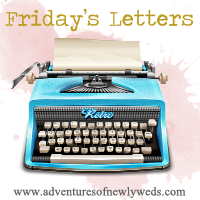 Dear Readers
, Remember when I asked you to help me
choose an outfit
for my Papa's wedding?! The majority voted for the green dress. Well, when I went to buy the shoes they were SOLD OUT. I felt like the shoes made the outfit. I started working with
Sarah
for alternative options, and, well... I went AGAINST the majority vote and chose the white/silver dress. I know I was scolded for considering wearing
GASP
white to a wedding. But the majority of the dress ISN'T white and since the bride is in her late 70's, I was giving the green light to wear the white. We styled it differently than the original idea and I am pretty excited about my coral pumps/mint accessories :)
Dear Papa, I can't believe you are getting married this weekend! It feels a little strange since I have never met your soon-to-be wife, but everyone tells me Ethel is really nice. I am excited to be able to celebrate with you!
Dear O'Connor Cousiesss, Cannot wait to get our Irish on all weekend long. Seriously, our family has the BEST time when we all get together and I know that this weekend will NOT disappoint! Can't wait for some MAAAAAJOR cousin love!
Dear Indianapolis, I do not appreciate your HOT hot forecast for this weekend. I love you and I love to visit you, but I do not love 100 degree temps. No bueno.
Dear Bubba, I hope you have not grown out of your phenomenal car travelling skills. It's been a couple of months since our D.C. trip- but I am thinking if you can handle 10 hours in the car you can handle 5 hours... right?!
O'Connor cousins at the last family wedding.. which was John & I's.
Excited for this weekend?! Understatement of the century.
Happy Weekend!!